How to find job for foreigners in Italy?
There's always an option
1) We offer the widest selection of web-sites for searching for a job in Italy. Classical search services, advertisement board and web-site of the Unemployment Benefit Office of the Employment Service.
2) EU Blue Card. This is the EU countries project, a peculiar response to the US Green Card, which aims to attract talented and intelligent persons from non-EU countries. Create your profile on the official web-site of "EU Blue Card" then, you will be able to view appropriate vacancies from job offers from abroad.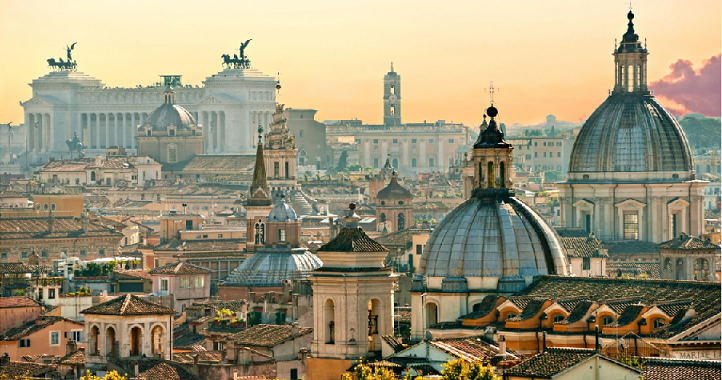 Do EU citizens have to get working visa?
Italy is an EU member, and it allows to live and work in Italy without working visa to all EU citizens. The Law on Freedom of Movements gives the right to all EU citizens to travel to any EU country freely together with their husbands/wives and family members without getting permission to stay there. In case if on the expire of 90 days a foreigner (EU citizen) wants to stay and work in Italy for a longer period of time, he has to register his right for staying and get a corresponding permission to stay in Italy.
What do non-EU citizens have to do to enter Italy legally?
There are three main stages (for non-EU citizens) for entering Italy for employment:
• Getting work permit;
• Getting working visa D;
• Getting residence permit in Italy. Then Italian working visa should be obtained.
How can permit to work in Italy be obtained?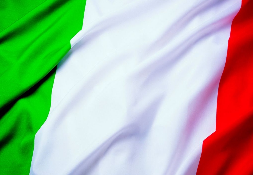 In Italy work permits for foreigners are granted within the annual quota. Quota is the highest possible number of foreigners (non-EU citizens) who can enter Italy to work there. Only the following categories of people can enter Italy without regard to the quota:
• Highly qualified specialists;
• University professors;
• Interpreters, translators and so on.
When the quota for foreigners for the following year has been published, employer files a request for issuing work permit for a specific employee at Unified Immigration Department affiliated to the Prefect's office at the future job location in Italy. Having received a request, Unified Immigration Department asks Labor Department of the province to give data on the employer and Police to verify is there are obstacles to issue the work permit
Is there a possibility to get work permit, being in Italy?
If you are in Italy, but you don't have residence permit, you can legalize your staying in case there is an employer who wants to hire you. Your employer shall make a request for the quota. If the answer is positive, the employer gives you the permit subject to which you get visa for entering Italy and, then, you can get a residence permit. Then you shall come back to Russia and contact the Consulate of Italy to get the working visa. Only after reentering Italy you will be able to file documents, get a residence permit and be entitled to work there.
Foreigners, who have lived legally in Italy for more than 6 years, can apply for "The long-term residence permit" regardless of the scope of staying (work or studying).
How can working visa in Italy be obtained?
You shall stick a working visa to your passport to enter Italy for legal employment. You can file documents to get working visa at place of residence, in Visa Centers of Italy in the cities located near you.
How can residence permit for working in Italy be obtained?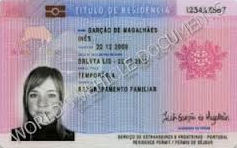 In order to stay and work in Italy for more than three months, you need to apply for the residence permit. The residence permit can be issued for the period:
- from 6 or 9 months for seasonal employment, depending on duration of these works;
- up to 2 years for wage employment and entrepreneurs for business operations.
A request for issuing a residence permit to a foreigner shall be filed in the Immigration Service. Operating procedures are as follows: you shall bring document confirming your identity and ask for a residence permit set in the nearest post office in which there is a special ATM machine "Sportello amico" (you can find addresses of these offices on the web-site of Italian Post. There you will get a free envelope with applications modules and completion guidelines. Once you will have filled all necessary fields and attached documents copies, post officer will check the contents, stick stamps and send the envelope to the Immigration Service.
You can check your request status on the Immigration portal of Italy.
Once the decision has been taken, a foreigner gets a residence permit card in the Police Office. You can check the residence permit card readiness on the web-site of the Police of Italy.
Work schedule regulations in Italy
Official working days in Italy: from Monday to Saturday. Common working hours: from 8.30 a.m. to 12.30 p.m. Then siesta starts (hours designated for lunch and rest) and employees come back to work at 3.30 p.m., and finish working at 7.30 p.m. In southern regions there is a tendency of a working day prolongation to later hours.
Large factories and plants have more modern work schedule, they have one-hour lunch break instead of long siesta and start working at 8 a.m.
You can check all necessary information on employment and regulations of staying of foreigners in Italy on official web-sites.