How can a foreigner find a job in France?
We offer the fullest selection of websites for searching for a job in France, it contains classical search engines and the website of the Labour registry Office of the Employment Service.
EU Blue Card. This is the EU countries project, a peculiar response to the US Green Card, which aims to attract talented and intelligent persons from non-EU countries. Create your profile on the official web-site of "EU Blue Card" then, you will be able to view appropriate vacancies from job offers from abroad.
JOBSINNETWORK: Since the moment of its creation this website has filled the niche in the Internet-recruitment, which was missing in Europe. Here vacancies from all European countries are offered for professionals for whom English is the main working language. Find a job in Paris here JOBINPARIS.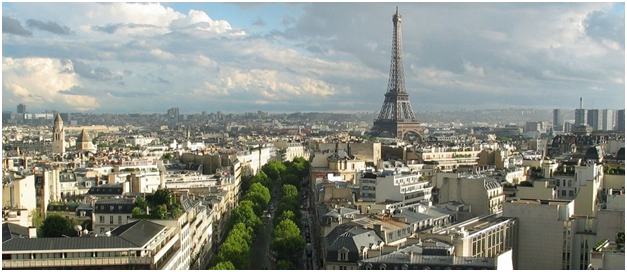 Do EU citizens have to apply for the working visa?
France is a member of European Union, so all EU citizens are entitled to live there and are given priority to get a job in France, and they don't have to apply for the working visa.
What do non-EU citizens have to do to enter France legally?
New regulations for long-term visa holders entered in force on 01.06.2009. Now long-term work visas are divided in two groups:
- Long-term work visa without getting residence permit,
- Long-term visa which requires getting residence permit.
Option 1. Once entered France with the visa, which allows the long-term stay (Visa De Long Sejour) you shall perform correspondent actions to make your visa valid and make your staying legal. Your visa will be considered to be a residence permit after being validated by French Office for Immigration and Integration. Once entered France you shall:
- Enter the date of coming to France, data on your location in France and issued visa number in the form of the Demande d'attestation FOII, which was given to you together with the visa, so FOII would be able to call you for the medical inspection, for the primary visit or to make an appointment aiming to make sure you would come to the Immigration Service.
- Send this form to the FOII Territorial Department according to your place of residence in France, apply the copy of passport pages, where you personal data is specified, and where the French Border Police (or Transit State Authorities) stamped the passport when crossing the border, and where the visa is applied.
Option 2 — Getting residence permit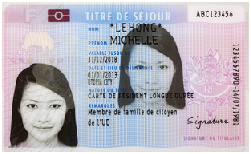 You shall appeal to the prefect's office according to your place of residence in order to get a residence permit. The officers will give you all necessary forms and specify documents, which you shall provide, depending on the purpose of your staying in France.
How can you get French work visa (D category visa)?
Request for the long-term work visa can be appealed to one of Visa Centers according to the applicant's place of residence.
Medical inspection

Once entered France foreign citizens have to provide a signed employment agreement and medical reference to the FOII.
Medical inspection can be performed both in the country of your residence (if there is a FOII representative office) and in France in course of the first three months after entering France. The residence permit can be canceled if a foreigner didn't provide or didn't pass medical inspection in course of the first three months after entering France.

Work on vacation (Vacances-travail)
Russian citizens in the age from 18 to 30 years old (both dates inclusive) who want to spend vacation and get possibility to work in France, can apply for "vacances-travai" visa.
"Vacances-travail" allows to stay in France for up to 4 months for travelling and a short-term education and lets the possibility of working activities.
The number of such visas is limited by the annual quota and it can't exceed 500 visas for Russia per year/ Visas are issued in order of requests receipt.
In case if the "Vacances-travail" visa holder was offered a contract for the period exceeding 4 months from the moment of entering France, he can get a permission to stay until the end of the contract validity, but for not more than one year. In this case he shall apply application for the temporary residence permit (APS) and temporary work permit (APT) for the period of the labor contract validity, which doesn't exceed one year from the day of entering France.
"Vacances-travail" visa holder can't enter France, accompanied by family members (spouse/underage children), There is no consular fee for the such visa type application processing.
Check all necessary information on employment and regulations of staying in France for foreigners on official web-sites.